September 14, 2019 - 9:30 am
Dover
smcclellan
stephanie_mcclellan@bayhealth.org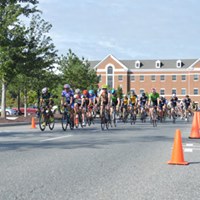 Join us for the 11th Annual "Pedal Away" Prostate Cancer bike race. The race begins and ends at Eden Hill Medical Center in Dover DE.
Registration begins at 8am with the race beginning at 930am. The event will be in tandem with a health fair at the start and finish line that is open to the community.
Stay tuned for ticket sales.
<